General Advice
Important Note: Cases of animal cruelty/neglect or sick/injured animals must be reported to the national RSPCA – please call the dedicated 24 hour contact centre on: 0300 1234 999. You can also find further information and report these cases online too – please click here.
**Please note: We are not responsible for the contents of external websites or the availability of any linked pages within the following article. Inclusion of a link to an external website does not imply any endorsement by or affiliation with the RSPCA of that site, it's content, or any product or service it's operators may provide.' 
If Your Pet Goes Missing

...

 
Ring all local vets – not just your own
If your pet has a microchip – ring the microchip company
Put up posters all around your local area
Ask neighbours to check out buildings and sheds etc.
Consider advertising your missing pet on 'pets located' here**
If You Find A Stray Dog

...

 

By law, all stray dogs - even if sick or injured must be dealt with by your local dog warden service. Please use the numbers below:

Craven District: 01756 700600   or   Bradford & Keighley District: 01274 433927

 
If you find A Stray Cat

...

 

You can find further RSPCA advice regarding stray cats here

 
If You Find An Injured or Sick Animal

...
We are unable to deal with sick or injured animals at the branch. Please call the RSPCA national helpline on 0300 1234 999. You can also take the animal along to your local vet surgery if it's safe for you to do so.
Yorkshire Swan & Wildlife Hospital (Emergency Number): 07763 424892
If You Need to Report Animal Cruelty or Neglect

...

 

Please contact the RSPCA national 24 hour helpline on 0300 1234 999. You can also obtain further information and report cases online here

 
Advice on Feral Cats

...
We get many enquiries about feral cats but unfortunately we do not have the resources to deal with these. We do however work with people and other organisations who need to re-release them once neutered. If you have outbuildings and land or a farm and would be willing to take one or more HEALTHY, NEUTERED Feral or semi feral cats please contact the branch. If you find a sick or injured feral cat please contact the National Contact Centre on 0300 1234 999 for advice.
Animal Treatment & Further Help

...

 

Your nearest PDSA clinics are as follows: 

Bradford - 01274 740070 - this centre operates out of hours for emergency treatments

Skipton - 01756 793224 - operates standard opening times

Further information regarding PDSA services can be found here**

Cats Only Mobile Vet:

Offering home visits in Skipton, Ilkley and surrounding areas for cats that don't like travelling to the vets and for owners who don't want the hassle of getting them there! Further information here**

 
Help With Treatment Costs

...

 

If your pet is sick or injured and you require financial help towards the cost of treatment, the branch only have the facility to offer a £35 welfare voucher. To qualify for the voucher you must be in receipt of either housing or council tax benefit. For further information please contact us here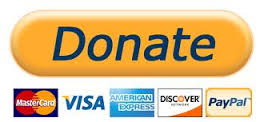 Please click above to make a donation to our branch