RSPCA Cats & Kittens For Adoption - Keighley & Craven District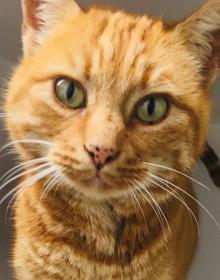 RESERVED
Name: BABS
Age: 12-18 MONTHS OLD APPROX
Breed: DOMESTIC SHORT HAIR
Details:
Babs is a lovely girl aged approximately 12-18 months old, she was an abandonment case who came to us from the inspectorate team. Babs in currently in foster care and is very friendly and loving and she uses her litter tray without any issues. Could you offer her a forever home?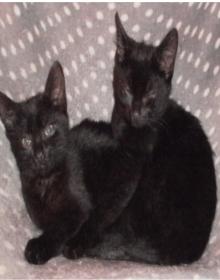 Name: PIP & PEGGI
Age: YOUNG KITTENS
Breed: DOMESTIC SHORT HAIR
Details:
Pip & Peggi are a young brother and sister duo who are full of fun; they love to run, play and jump around as much as they can! We are looking for a home for both kittens together as they do play and sleep together. Pip relies on Peggi for comfort when they snuggle down for a sleep and he sucks her neck as a comfort. They love to explore and follow each other around, you never know what or where they will discover next. Like typical kittens, they will run around and play, and then the next minute everything goes quiet and they are are curled up fast asleep. They are both very clean and always use their litter tray. Whoever adopts these lovely couple will have a lifetime of fun with them. They wouldn't be suitable to be re-homed with really young children and they will need a home together away from any busy main roads.