RSPCA Dogs & Puppies For Adoption - Keighley & Craven District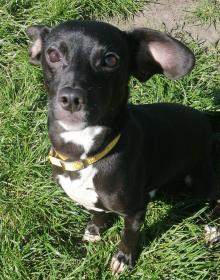 Name: SPIKE
Age: 3 YEARS APPROX
Breed: PATTERDALE CROSS
Details:
Spike is a very sweet boy who hasn't had the best life so far, if new people talk to him he will wet himself as he is frightened but once he knows you mean him no harm his is fine and loves nothing more than having his belly tickled! Spike is coming on in leaps and bounds and seems to enjoy going outside, he loves to chase balls & sticks and will bring them back to you and he will do almost anything for a treat! Although Spike has lived with other dogs and a cat in his previous home, he isn't happy in the kennel environment and can become a little manic so for this reason he needs to be an only pet. Spike still needs to learn to trust people and will also need a home without any young children. We would recommend socialising classes once he has settled in his new home. Could you offer this fantastic boy the great life that he deserves?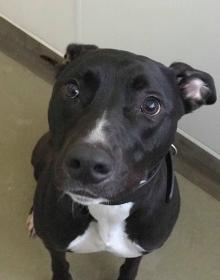 Name: KAI (RSPCA LANCS EAST DOG)
Age: 2.5 YEARS OLD
Breed: LURCHER
Details:
PLEASE GIVE KAI A CHANCE?
Kai is your typical Lurcher; calm, loves attention and very sweet natured. He hasn't had the best start to life and has recently returned to the centre as he does not like being left alone. Therefore he requires a home where he will not be left, as when left alone he can be destructive and upset. He hasn't been back at the centre for long, and is already coming on in leaps and bounds. He requires a home with no cats or small furries, but may accept a friendly, calm dog if introduced correctly. Children of secondary school age would be fine for him. 
*IMPORTANT: Kai is a dog belonging to RSPCA Lancs East branch who we are advertising on their behalf. Adoption of Kai will be subject to the Lancs East branch terms and conditions. If you would like further information please contact the centre directly on 01254 231118*