RSPCA Dogs & Puppies For Adoption - Craven & Keighley District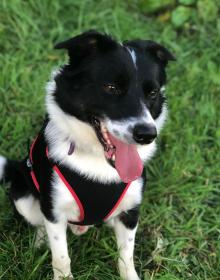 Name: TOBY
Age: 2 YEARS APPROX
Breed: BORDER COLLIE
Details:
Toby is a 2 year old border collie who was been signed over to us as his owner was terminally ill. Toby is typical of his breed and is a very active boy, Border collies are highly intelligent and need mental stimulation, he will need an experienced active dog/boder collie owner who can spend time with him and take him out on walks and provide the daily exercise he needs.
Toby also needs:
A home where his owners are around most of the time  
To be an only pet
Any children in the home to be aged 10 years or over                                                                                                                                                   
Please read what our kennel staff have had to say about Toby below..
'Toby is a sweet boy who craves attention and doesn't like it when you're not there. For this reason a home where he won't be left for long periods would be best for him. He loves walks cuddles and playing ball too. He appears to prefer to avoid other dogs when he can, so for this reason a home where he is the only pet would be best for him. Due to his high energy levels we feel a home with older, secondary school age children would be best, pending positive introductions at the centre. All Toby wants is a loving home with someone who will give him the time and attention that he craves. He can be slightly dog reactive but is easily distracted with treats, advice on this would be given and you would be shown how well it works. Toby really needs to be in his own home where we know he will make a fabulous companion for the right person'  
*PLEASE NOTE: Our branch dogs are now cared for at a kennelling facility at our neighbouring branch, please click the 'adopt me' button below to find out how to arrange viewings.*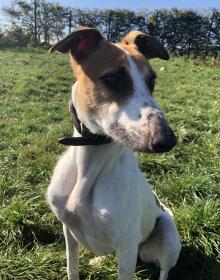 Name: PIPPA
Age: 3 YEARS APPROX.
Breed: LURCHER (ROUGH COAT)
Details:
Pippa is a sweet, friendly girl who loves attention. Although she was nervous when she first arrived we have seen her come on in leaps and bounds and in the right home her confidence will continue to grow. She has seen other dogs at the centre and she is fine, so a home with a dog around her size should be fine but careful introductions are needed first. We recommend children of secondary school age and a home without cats. Pippa would benefit from a garden with a high fence where she can play when not out on walks. Could you offer Pippa a new home? She will certainly make a lovely family member and a loyal forever friend.
*PLEASE NOTE: Our branch dogs are now cared for at a kennelling facility at our neighbouring branch, please click the 'adopt me' button below to find out how to arrange viewings.*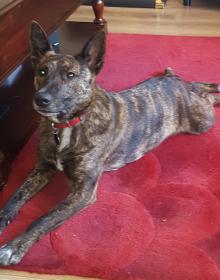 Name: LASSIE
Age: 5 YEARS APPROX
Breed: CROSS BREED
Details:
Poor little Lassie has had a very unsettled life before joining us at the centre, which involved being passed from person to person. She can be a little unsure of new people and new situations (who can blame her) and she shows this by being vocal. She can also become very excitable when stimulated, however this reduces once she gets to know you. Lassie is a very clever girl who responds well to training. Therefore Lassie needs an experienced owner who has the time to build a bond with her, exercise her correctly and provide her with the training she needs. It would be best for her if she was the only pet, with no children in the home. * IMPORTANT: Lassie is a dog belonging to RSPCA Lancs East branch who we are advertising on their behalf. Adoption of Lassie will be subject to the Lancs East branch terms and conditions. If you would like further information please contact the centre directly on 01254 231118*