RSPCA Dogs & Puppies For Adoption - Keighley & Craven District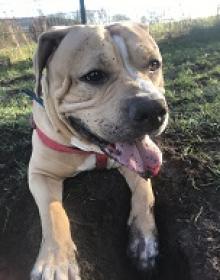 Name: DIESEL
Age: TBC
Breed: MASTIFF
Details:
Diesel is a big chunk of young Mastiff who weighs an impressive 42kg (6 stone 9lbs in old money) He has a very friendly nature with a lot of love to give and most of the time he is very well behaved, waiting at doors, sitting and lying down on request and walking well on his lead. Sometimes Diesel forgets where he is and can get bouncy and playful, as he is such a big boy he will need an owner who can physically handle him on these occasions. Diesel is good around other dogs but as this is one of the situations he can become playful, ideally we recommend he be the only dog. He has previously lived with children but again due to his size we recommend those of secondary school age. Diesel is a wonderful dog who is big in every sense of the word and that includes his heart full of love. Could you be the one to share your heart with him?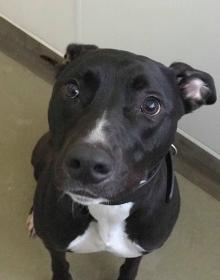 Name: KAI (RSPCA LANCS EAST DOG)
Age: 2.5 YEARS OLD
Breed: LURCHER
Details:
Kai is your typical Lurcher; calm, loves attention and very sweet natured. He hasn't had the best start to life and has recently returned to the centre as he does not like being left alone. Therefore he requires a home where he will not be left, as when left alone he can be destructive and upset. He hasn't been back at the centre for long, and is already coming on in leaps and bounds. He requires a home with no cats or small furries, but may accept a friendly, calm dog if introduced correctly. Children of secondary school age would be fine for him. 
*IMPORTANT: Kai is a dog belonging to RSPCA Lancs East branch who we are advertising on their behalf. Adoption of Kai will be subject to the Lancs East branch terms and conditions. If you would like further information please contact the centre directly on 01254 231118*