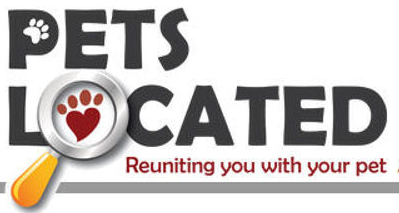 Pets Located is an independent online resource designed specifically to automatically and proactively reunite missing pets with their owners.
We no longer keep records of missing pets at our branch, we recommend that you list your missing animal on Pets Located. The service continually, automatically matches lost dogs, cats, rabbits, birds, ferrets, guinea pigs, snakes/reptiles (or any other lost pet) with animals which have been registered on the site as 'found' and e-mails owners as soon as a potential match is made. The service covers the whole of the UK.
If you have lost or found a pet you can find further instructions on how to place an advertisement on the site here.
'Please be aware that Pets Located is not operated by the RSPCA and we are not responsible for the contents of external websites or the availability of linked pages. Inclusion of a link to an external website does not imply any endorsement by or affiliation with the RSPCA of that site, its content or any product or service its operators may provide.'
---
---
STRAY DOGS
The Council has a duty to collect and detain stray dogs, if you find a stray you must contact the authority for the area in which the dog was found (this applies even if you wish to keep the dog yourself) please be aware that rescue centres are not allowed to take in strays. It's worth mentioning that if you fail to inform the warden that you have found a stray you are breaking the law and could be liable for prosecution and a possible fine.
The dog wardens will try to reunite the dog with its owners, if this is not possible they will then try to re-home the dog. If an owner re-claims a stray dog the kennelling fees incurred by the warden service will be charged to the owner upon release of the dog.
If you find a stray dog please use the following numbers to contact the council warden service:
Bradford & Keighley: 01274 433927
Skipton & Craven: 01756 706327 (If out of office hours please call 01653 699392)
---
---

SICK OR INJURED ANIMALS
Please be aware that local RSPCA branches cannot deal with cases of:
Cruelty
Neglect
Sick & Injured Animals
In these circumstances please call the RSPCA 24 hour national contact centre for further help. The number to call is: 0300 1234 999
You can also find out more about reporting cases to the RSPCA here
---
---